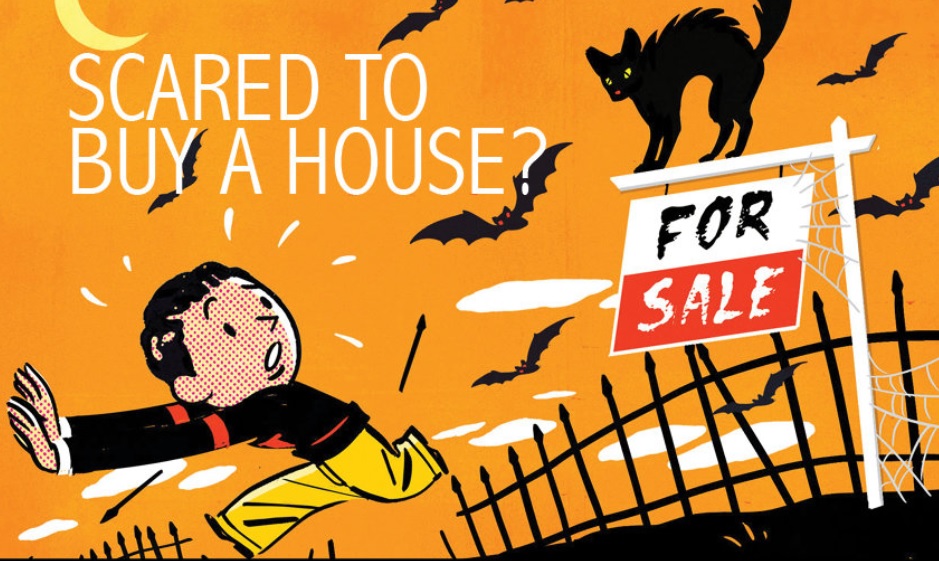 Are you spooked about buying a home in the Charlotte metro area this Halloween season? Don't be! There are all kinds of myths about how hard and complicated it is to buy a home these days and it's time to bust many of them. As the infographic below says "buying a home can be scary... until you know the real facts!" And besides, it's cheaper to buy a home than to rent one in many states and in 100 of the largest U.S. metro areas.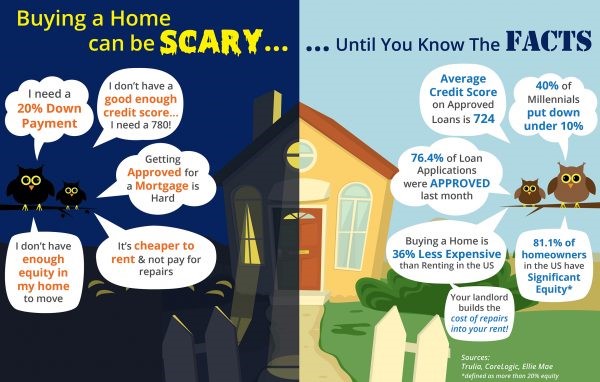 But here's what you should be scared about this Halloween season and beyond if you've been contemplating buying a home and have been sitting on the fence about it because you've been scared to move forward for the wrong reasons:
Prices of homes will continue to rise. CoreLogic's latest home Price Index reports that home prices have appreciated by 6.7%, on average, over the past 12 months and predicts that home prices will continue to increase at a rate of 5.2% over the next year. The bottom in home prices has come and gone.

Waiting to buy no longer makes sense and housing affordability will continue to decrease.



Mortgage rates are projected to increase. Most experts predict that interest rates will begin to rise later this year. The Mortgage Bankers Association, Fannie Mae, Freddie Mac are projecting rates to increase by up to 1/2 of one percentage point by the second quarter of 2018. An increase in rates will increase your monthly mortgage payment and coupled with increasing home prices could well impact the amount of home you could purchase.
DON'T BE SPOOKED ABOUT BUYING A HOME THIS HALLOWEEN & FALL SEASON.... INSTEAD
CONTACT CAROLINAS REALTY PARTNERS! WE CAN HELP!
SEARCH ALL CHARLOTTE AREA HOMES HERE
If you're ready to put your fears about purchasing or selling a home in the Charlotte metro area aside this Halloween/Fall season, I would love an opportunity to earn your business, exceed your expectations, and to prove to you that
"The Right Brokers Makes All The Difference."
Scared to buy a house image credited to alex designs-wix.com