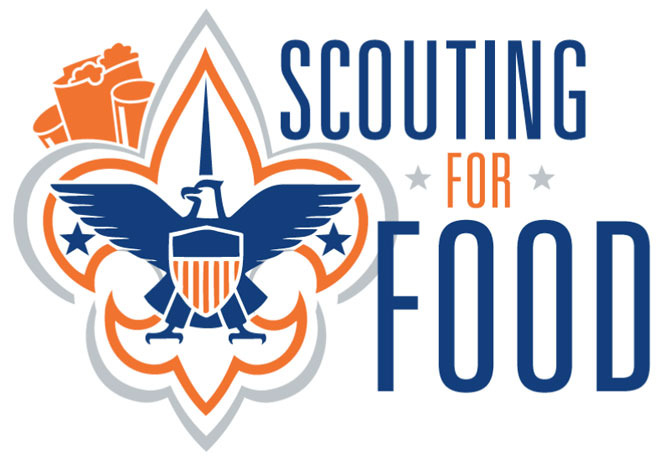 Boy Scout/Cub Scout Troops from all around the Charlotte metro area in Mecklenburg County will be "SCOUTING FOR FOOD" this coming Saturday, February 3rd.

Even in as affluent a city as Charlotte, North Carolina, there are still too many families who go hungry as a result of economic crises. This month of January has already seen a increase in demand for food at Charlotte's local pantries where shelves have become quite bare. In 2017 the Scouting For Food drive raised 240,000 pounds of food! Wouldn't it be wonderful to beat that number in 2018?
Local Charlotte/Mecklenburg County Scouts will be collecting food for Loaves & Fishes on February 3rd and Charlotte neighborhoods (like mine) have already had some 160,000 brown paper bags delivered to their doors this weekend in which to place food donations that will be picked up this coming Saturday. (My bag is already filled and waiting to be put on my front porch on February 3rd for pickup.) But no reason to limit yourself to just one bag--why not fill up a second bag for this terrific cause?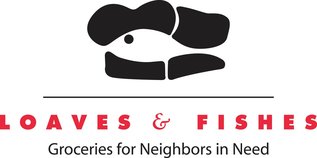 All food collected by Charlotte Boy Scouts will be distributed by Loaves & Fishes through its 20 pantry locations in Mecklenburg County. Loaves & Fishes provides a week's supply of groceries to families and individuals facing economic hardship/crisis. In 2017, Loaves and Fishes provided groceries to almost 70,000 people in Mecklenburg County, of which 48% were children. Loaves & Fishes are planning on opening seven new pantries in our region this year. The Scouting For Food Drive is the largest single drive each year in support of the Loaves & Fishes pantries throughout Charlotte and Mecklenburg County.
WHAT TO DONATE TO THE "SCOUTING FOR FOOD" DRIVE:
Most in demand/need are:
Canned meats

Canned fruit

Canned pasta

100% real fruit juices

Cereal

Peanut butter

Pork and beans
All canned and boxed foods are welcome. (No glass containers or frozen food, please.) Loaves & Fishes always needs personal care items and diapers in all sizes, as well.
So please be generous this year and contribute as much as you can to our neighbors in need.
WHERE TO DONATE TO THE "SCOUTING FOR FOOD" DRIVE:
If yours wasn't a neighborhood where brown paper bags were delivered for pick up on Saturday, February 3rd, you can still contribute:
DROP-OFF FOOD DONATIONS AT THESE LOCATIONS IN MECKLENBURG COUNTY:
Scouts will be on hand to collect donations 10 a.m. to 3 p.m. February 3rd and from 12:30 p.m. to 2:30 p.m. February 5th at the following locations:
Arboretum Shopping Center: Providence Road and N.C. 51, Charlotte.

Philadelphia Presbyterian Church: 11501 Bain School Road, Mint Hill.

Sharon Presbyerian Church: 5201 Sharon Road, Charlotte.

Trinity Presbyterian Church: 3115 Providence Road, Charlotte.
Information about additional drop-off locations here.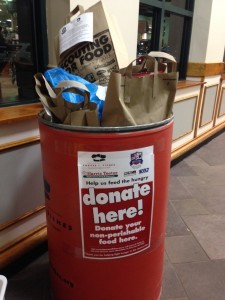 Harris Teeter Supermarkets already have food collection barrels in all Mecklenburg County Harris Teeter stores to accept your donations, as well, through February 11th.
By the way, you don't need to wait for the annual Scouting For Food project. You can help support Loaves & Fishes throughout the year by adopting a pantry and/or conducting your own food drive or volunteering at its warehouse. Loaves & Fishes offers volunteer opportunities for both groups and individuals.
This information about the Charlotte's Boy Scouts' Scouting for Food Drive is brought to you by Nina Hollander and the Carolinas Realty Partners with RE/MAX Executive.