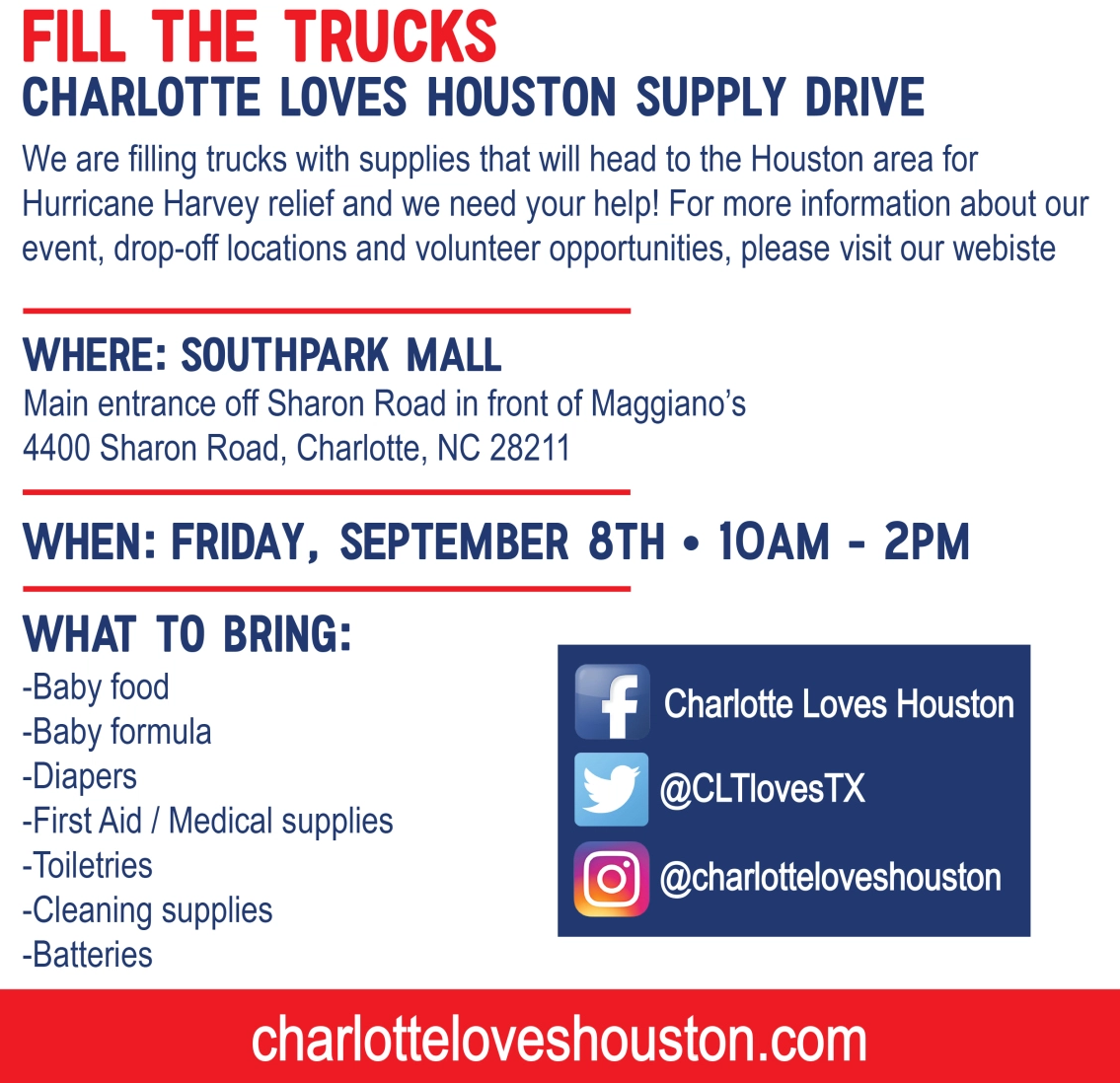 One of our top lending partners of many years, Deanna Valeo and Todd Croy with Fairway Mortgage, are helping coordinate the Charlotte Loves Houston Fill The Trucks Supply Drive this week.
See the letter (below) from Deanna and Todd asking for help in sending some Charlotte love to the people of Houston who need so much help. If you live in Charlotte, please help as much as you can (and every little bit helps).
Please also help spread the word about the Charlotte Loves Houston Fill The Trucks Supply Drive.
We have all been watching the news, seeing images from Houston and wondering what we can do to help. What began with one of our Charlotte employees offering her husband's semi-truck to take donations directly to Houston has grown into an event for the city of Charlotte to show we care from across the country.

Charlotte Loves Houston is happening this Friday and we need your help. Together with a growing list of business partners, we are going to drive multiple semi-trucks across the country to help those affected by the flooding. Join us on Friday, September 8th at Southpark Mall as we fill up as many trucks as we can to help the victims of Hurricane Harvey and show Houston they are not alone. Charlotte is sending some love.
When: Friday, September 8
10:00 AM – 2:00 PM
Where: South Park Mall (Main Entrance off of Sharon Road)
4400 Sharon Road, Charlotte, NC 28211
Please bring the following supplies to the mall on Friday or use one of a dozen drop off points around the city including all of our Fairway offices. We appreciate your generosity!
Bottled Water

Baby Food

Baby Formula

Diapers / baby wipes

First Aid / Medical supplies

Toiletries (toothbrushes, toothpaste, dental floss, tampons, soap, antibacterial hand sanitizer)

Cleaning supplies

Batteries

Paper towels

Toilet Paper

Canned Food

Non-perishable snacks (granola bars, breakfast bars, fruit cups, peanut butter, tuna)

Pet Food

Cleaning Supplies (Trash Bags, dust masks, packing tape, masking tape, work gloves)

Bug Spray
You can find more information on our website:
https://charlotteloveshouston.com/
You can also donate to the cause by clicking here:
https://www.gofundme.com/charlotte-loves-houston/
Let us know if you have any questions! I am happy to work with you to collect and pick up items you may have as well.
Thank you for helping!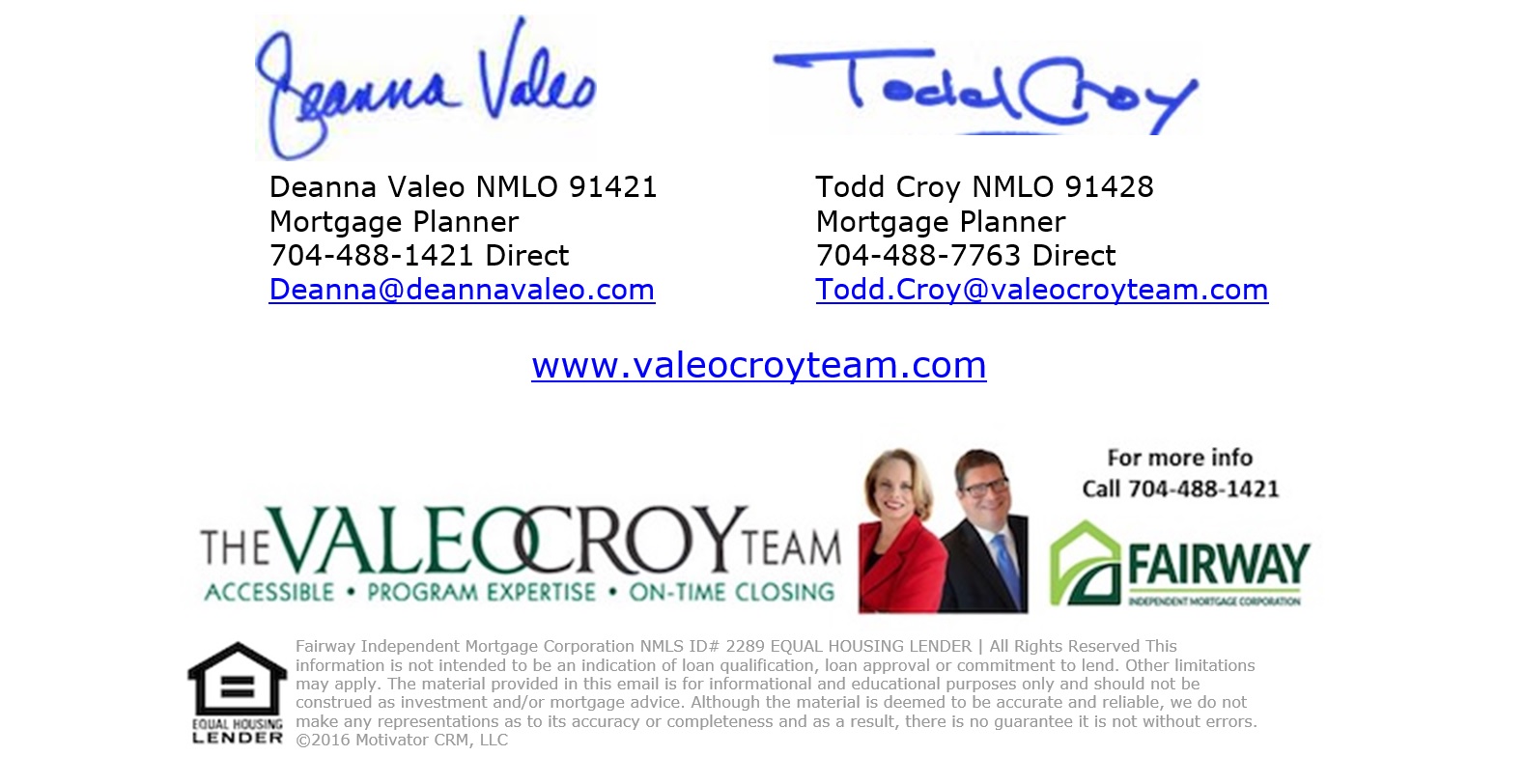 Originally posted at: http://activerain.com/blogsview/5107915/charlotte-loves-houston--fill-the-trucks-supply-drive