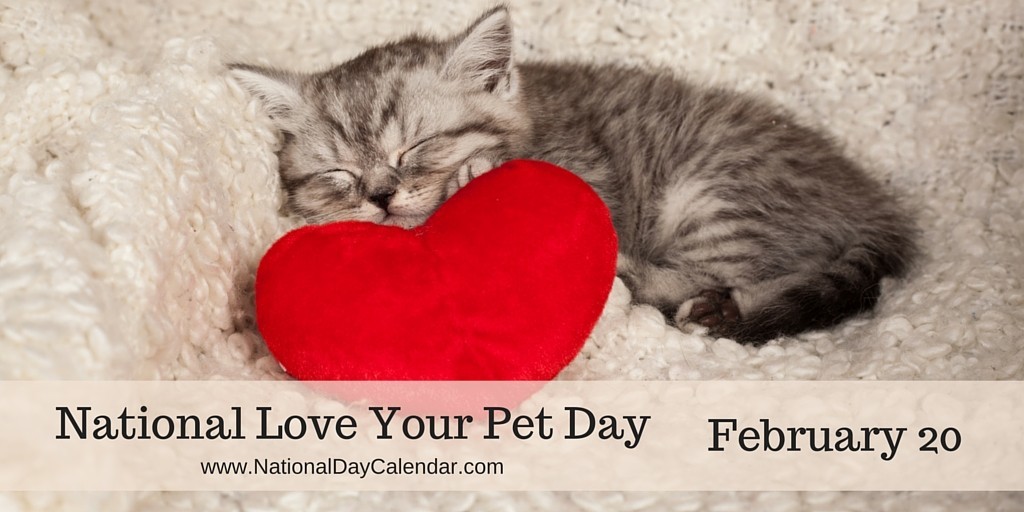 February 20th is National Love Your Pet Day. It's not just President's Day today! While this is not an "official" holiday in the truest sense of the word, it is a day pet owners look forward to so they can give their pets an extra dose or two of love, pampering and attention.
Do Americans love their pets? No doubt about it. Did you know that 39% of US households own at least one dog and 33% of US households own at least one cat? Statistics show that there are some 78 million dogs in the and 85+ million cats in American homes. According to the 2015-2016 APPA National Pet Owners Survey, 65% of U.S. households own a pet, which equates to 79.7 million households.
And if you've ever wondered how much money we Americans spend on our pets, here are some startling statistics from the American Pet Products Association (APPA):
Estimated 2016 Pet Industy Sales within the U.S. Market
For 2016, it's estimated that $62.75 billion was spent on our pets (and that's $2.5 billion more than in 2015):
Estimated Breakdown:
Food $ 24.01 billion
Supplies/OTC Medicine $ 14.98 billion
Vet Care $ 15.92 billion
Live animal purchases $ 2.11 billion
Other Services $ 5.73 billion
Are you a dog or a cat person?
"Dogs are our link to paradise. They don't know evil or jealousy or discontent. To sit with a dog on a hillside on a glorious afternoon is to be back in Eden, where doing nothing was not boring–it was peace."
... Milan Kundera
"I have found that when you are deeply troubled, there are things you get from the silent devoted companionship of a dog that you can get from no other source."
... Doris Day
"Happiness is a warm puppy."
... Charles M. Schulz
Cat Rules On Friendship
"My relationship with cats has saved me from a deadly, pervasive ignorance."
... William S. Burroughs
"Cats choose us; we don't own them."
... Kristin Cast
"Time spent with a cat is never wasted."
... Colette
National Love Your Pet Day is the perfect day to give your four-legged companions some extra love, attention and treats.
Here are 10 ways to love your pet from Poochy & Yoshi's Woolly World at Nintendo: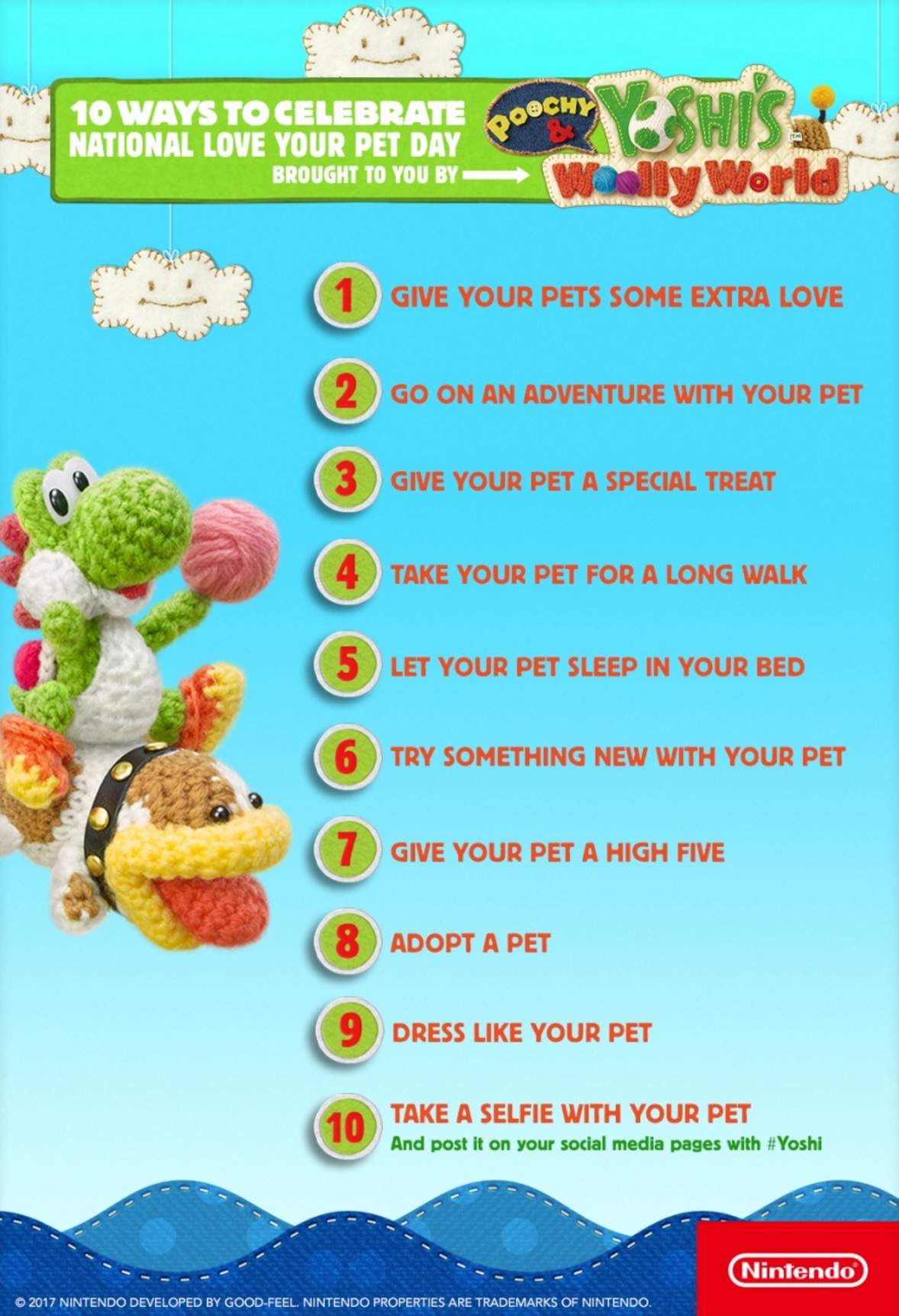 Don't have a pet you can give some extra love to today?
Check out this list of four great shelters in the Charlotte metro area where you can give one a fur-ever home and get to spoil them each and every day:
HUMANE SOCIETY OF YORK COUNTY
8177 Regent Parkway Fort Mill, SC 29715
(803) 802-0902
Humane Society of York County Website
Shelter Adoption Hours:
Tuesday through Sunday, 1:00 PM – 4:00 PM
(Closed on Mondays)

---
CAROLINA P.A.W.S. (PET ADOPTTION & WELFARE SOCIETY)
P.O. Box 365, Waxhaw, NC 28173
(704) 916-9138
---
HUMANE SOCIETY OF CHARLOTTE
2700 Toomey Avenue, Charlotte, NC 28203
(704) 377-0534
Humane Society of Charlotte Website
Shelter Open:Monday – Sunday, 11:00am – 5:00pm
---
IRONSTONE LANE RESCUE & STABLES
127 Ironstone Lane Troutman, NC 28166
Ironstone Lane Rescue & Stables Website

These are but four places where you can go in the Charlotte metro area to adopt a dog or cat. We have numerous rescue societies and shelters, including Greater Charlotte SPCA, Furever Angels Animal Rescue, Precious Paws Rescue, and more!
This information about National Love Your Pet Day is provided by Nina Hollander and Carolinas Realty Partners with Re/MAX Executive.