Home prices all across the nation, including in the Charlotte, North Carolina metro area, are rising. One of the reasons is that buyer demand for homes is greater than the supply available for sale. And the lack of homes for sale is also dampening the number of closed homes sales -- after all, it's very hard to sell something that isn't for sale.
The map below shows just how strong buyer traffic (demand) is state by state. The darker the blue that you see, the more demand and traffic. Altogether, only six states show weak demand.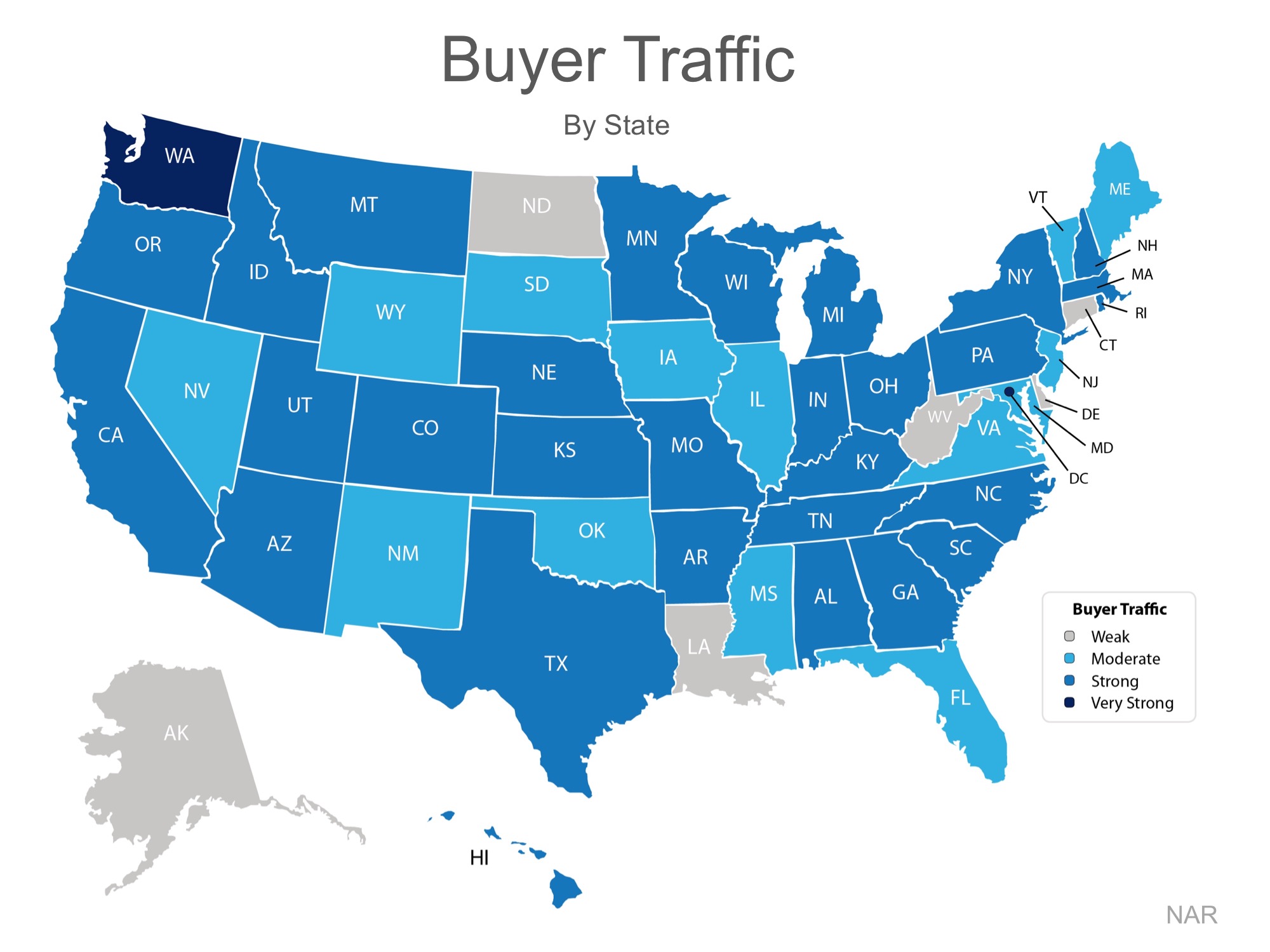 If you look at the map below showing seller traffic (availability of homes for sale) state by state, it's very clear that there are far fewer homes on the market than what are needed to satisfy the buyers looking for their dream homes.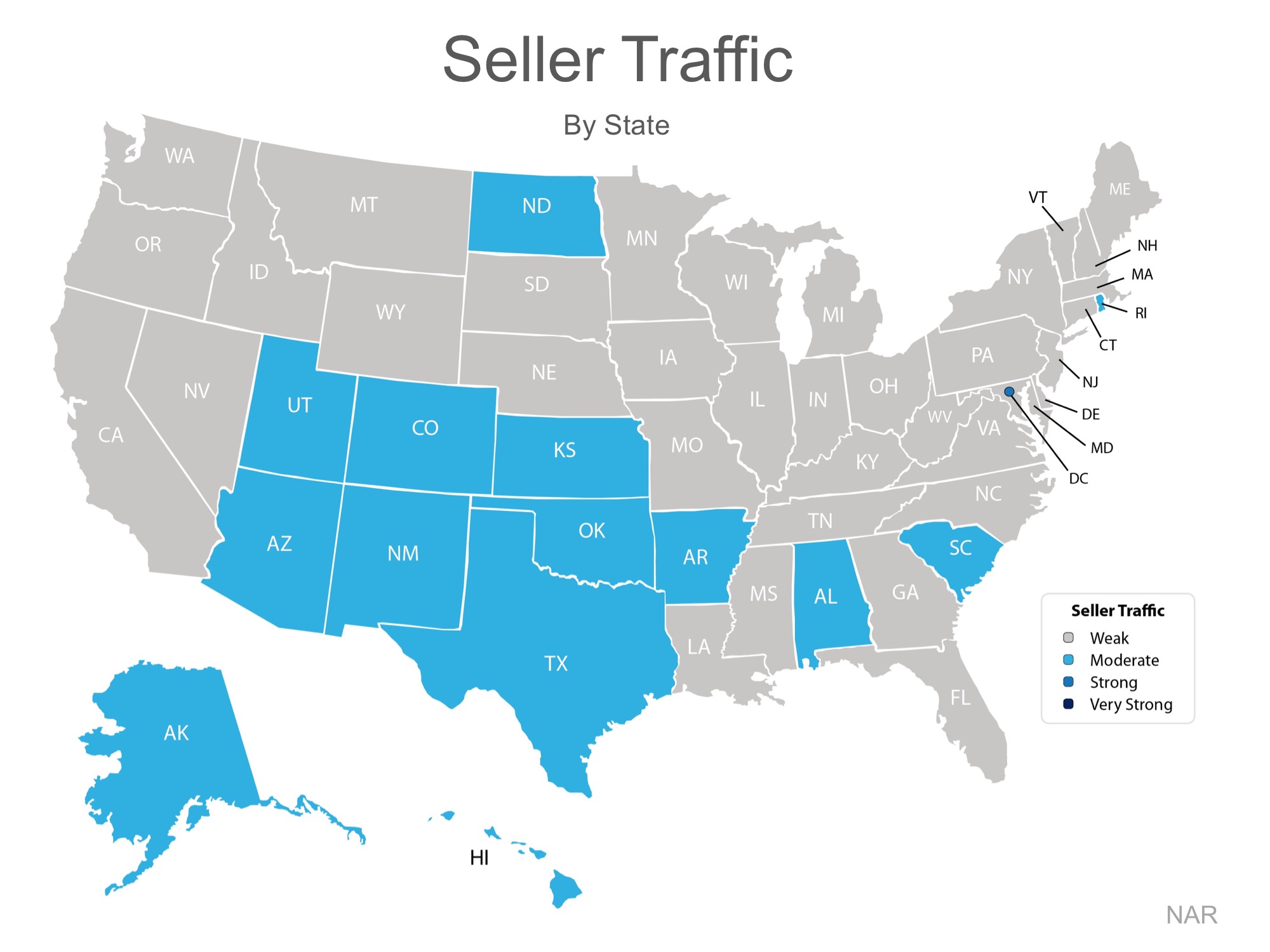 Until the supply of homes for sale starts to meet buyer demand, home prices will continue to increase and home buyers will be seeing bidding wars when they do find homes they want to purchase.
Here's what industry experts have recently said about this problem of buyer demand for homes outpacing availability:
National Association of Realtors:

"Total housing inventory at the end of December dropped 10.8%...which is the lowest level since NAR began tracking the supply of all housing types in 1999. Inventory has fallen year-over-year for 19 straight months and is at a 3.6-month supply at the current sales pace."


Jonathan Smoke, Chief Economist for Realtor.com:
"More than two-thirds of the markets are seeing less inventory now compared to a year ago."
Lawrence Yun, Chief Economist at NAR:
"The dismal number of listings in the affordable price range is squeezing prospective first-time buyers the most. As a result, young households are missing out on the wealth gains most homeowners have accrued from the 41% cumulative rise in existing home prices since 2011."

Sam Khater, Deputy Chief Economist at CoreLogic:

"The lack of affordable supply is really driving up home prices."


Peter Muoio, Chief Economist at Auction.com:

"Tight housing inventory remains a constraining factor limiting stronger sales growth…We expect further price growth to entice more homeowners to list their homes, particularly as existing homeowners have greater equity."
At year end 2016, the Charlotte metro housing market had only 2.3 months supply of homes for sale and in some areas it was less than 2 months and average sale prices for homes were up 6.5% for the year.
If you've been thinking about selling your Charlotte area home, now is a great time to sell quickly and for top dollar. If you're thinking about buying a Charlotte area home, be ready to make quick decision and to pay top dollar for that dream home.
SEARCH ALL CHARLOTTE METRO AREA HOMES HERE
WONDERING WHAT YOUR CHARLOTTE METRO AREA HOME IS WORTH?
This Charlotte, North Carolina real estate update is brought to you courtesy of Nina Hollander with RE/MAX Executive, your Charlotte metro area real estate consultant.
If you are considering purchasing or selling a home in the Charlotte metro area, I would love an opportunity to earn your business, exceed your expectations, and to prove to you that
"The Right Broker Makes All The Difference!"