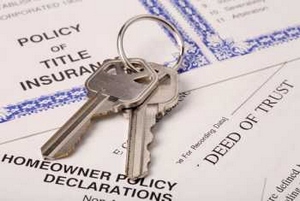 Although lenders no longer require home buyers to obtain a property survey as part of the mortgage process, there is still a very important reason why home buyers should get a survey done prior to purchase -- because not doing one might negatively impact coverage under the title insurance policy issued for your home at closing (which is a lender requirement, by the way).

Since title insurance is based on known conditions about a property at the time of purchase, when you neglect getting a survey done, your risk is that the title policy will have coverage exceptions for any future claims on issues that could have been determined/known if a survey had been done. In other words, a title insurance company wants to know what conditions exist around the property/land you're buying that could possibly diminish the value of the home or impact its marketability in the future.

Separate from title insurance coverage, buyers themselves should also be aware of any potential problems so that you can act accordingly prior to purchase to resolve the issue with the sellers or possibly cancel a contract.

Want to know more about how surveys impact your home purchase and the home's title insurance coverage?
Check out this great video from Ckezepis Law PLLC, a top real estate law firm here in Charlotte, North Carolina. Once you watch this video, you'll be a believer... and you'll feel that the money spent on a survey was a good investment in your new home.

Picture courtesy of anytimestimate.com
This information about surveys and title insurance is brought to you courtesy of Nina Hollander and Carolinas Realty Partners, RE/MAX Executive, your Charlotte metro area real estate consultants.
If you are considering selling or purchasing a home in the Charlotte metro area, I would love an opportunity to earn your business, exceed your expectations, and to prove to you that:
"The Right Broker Makes All The Difference."