Disposing of your Christmas tree and holiday trash in the City of Charlotte and in Mecklenburg County, North Carolina area is quite simple. Charlotte City's Solid Waste Services will begin picking up Christmas trees on January 2nd, 2018, as part of its regular waste collection schedule. Just put your tree (free of ornaments, wires, and lights) curbside by 6:30 am on the day of schedule collections in your neighborhood. (And please don't block the sidewalk with your tree.)
If you have an artificial tree to dispose of, call 311 to schedule a pick-up. If you live in a townhome, condo, or rental complex, also call 311 to schedule pick-up.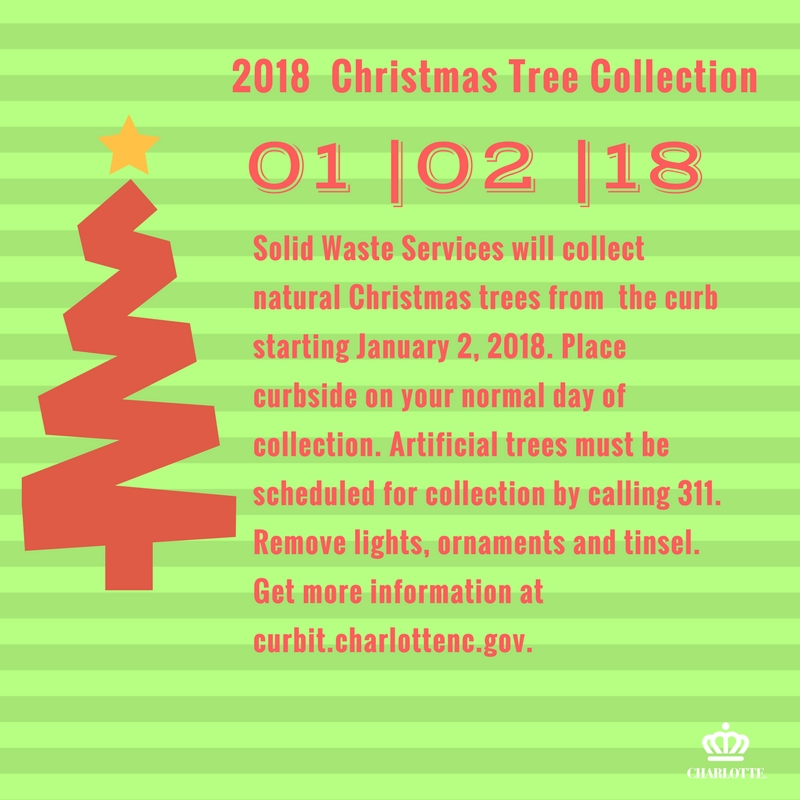 If you didn't know, there is a right and a wrong way to dispose of all those cardboard boxes from holiday gifts. Solid Waste Services has updated the requirements for cardboard preparation in an effort to improve service quality for residents. The new preparation requirements allow all recyclables​ to fall loosely into automated recycling trucks, improving the collection quality and process. Tear or cut cardboard into small pieces that will fit loosely into your cart. Please do not fold.​ Watch this video to make sure your cardboard is prepared properly for pick up.