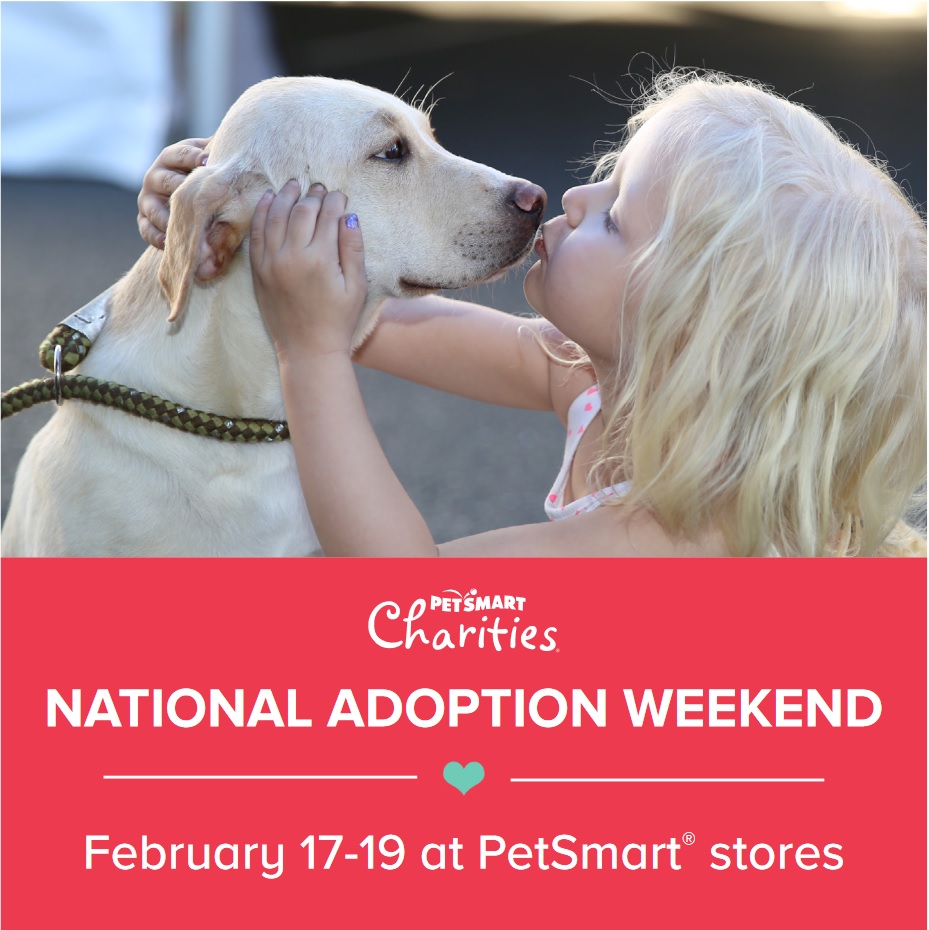 Once again, it's PetSmart Charities' National Pet Adoption Weekend starting today and continuing through Saturday, and Sunday (February 17-19) in Charlotte, North Carolina and every where else around the country and Canada, for that matter.
If you've been thinking about adopting a cat or a dog (or maybe one of or more of each), this is the weekend to do it. Animal welfare organizations will be on site at many PetSmart stores in the United States, Canada and Puerto Rico. They'll make it easy for you to find your purrfect fur-ever companion(s). That's how I found two of my dogs--through these PetSmart Charities adoption events.
Over the years almost 7.3 MILLION pets have found their fur-ever homes because of this great effort by PetSmart Charities. In fact, each of these pet adoption weekends that PetSmart sponsors generate some 15,000 adoptions. Some 1,500 pet lives are saved each day through PetSmart Charities' efforts. PetSmart Charities have also contributed over $240,000,000 to help communities save pet lives and reduce pet overpopulation. How awesome is that?
PetSmart Adoption weekends have had quite an impact in North Carolina, as well: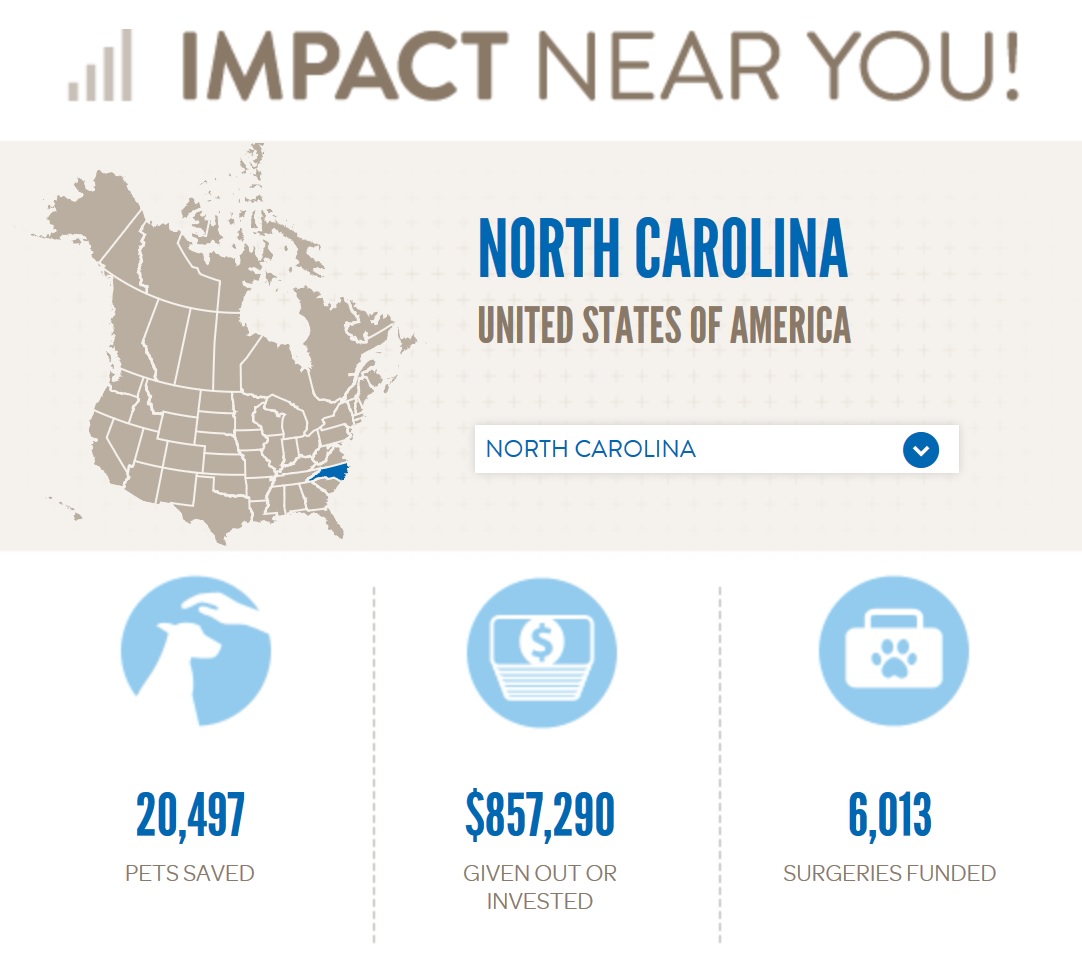 In the Charlotte metro area, there are at least one dozen PetSmart stores who will be hosting this event. It's easy to find an adoption center or adoptable pet near you, just click on the picture below to find out where: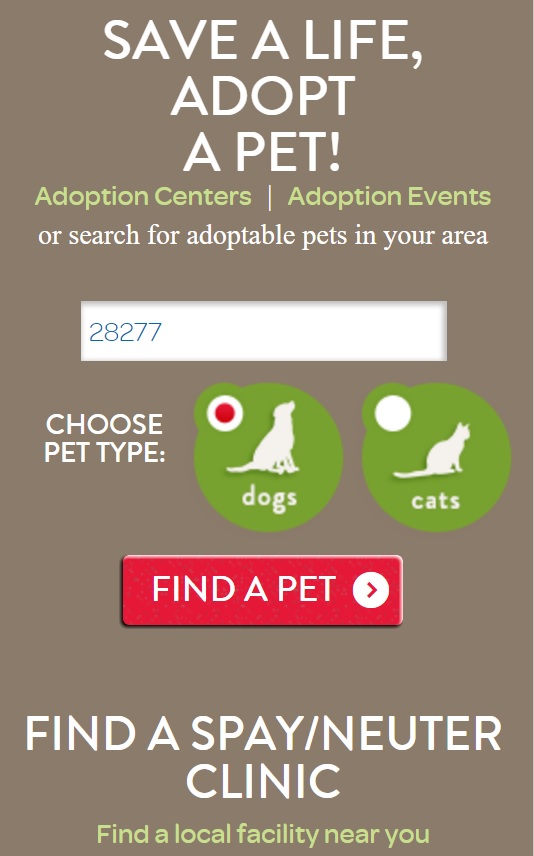 If you're not able to adopt a pet this weekend, how about making a monetary contribution to PetSmart Charities? 90 cents of each dollar donated goes directly to helping pets. PetSmart Charities makes it so easy to donate...you can do so monthly, you can make a planned gift, or make a gift in someone's memory. Click on the picture below and you'll go straight to the page where you can make a contribution. (And please be generous with your gift.)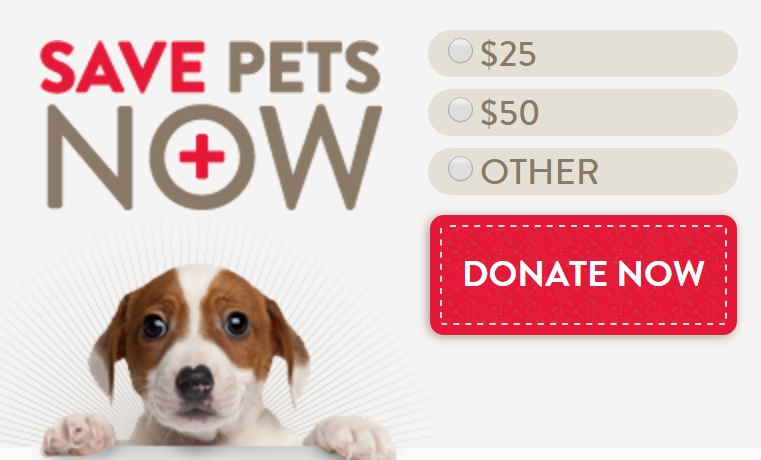 Did you know that over 7 million dogs and cats enter shelters each year and that 3 million of them never find their fur-ever home? So if you're thinking of acquiring a pet, don't buy, adopt. The PetSmart Charities National Adoption Weekend this weekend is the PURR-FECT time to do so!
As PetSmart's website says: "When you adopt, you save a pet's life — and enrich your own."
So why not go out this weekend, save a pet's life at the PetSmart Adoption event and enrich your life?
This National Pet Adoption Weekend at PetSmart update is brought to you courtesy of Nina Hollander and Carolinas Realty Partners, RE/MAX Executive, your Charlotte metro area real estate consultants.
If you are considering selling or purchasing a home in the Charlotte metro area, I would love an opportunity to earn your business, exceed your expectations, and to prove to you that:
"The Right Broker Makes All The Difference."