Inventory levels of homes for sale dropped dramatically in the 4th quarter of 2017 as compared with the same time frame in 2016. Trulia reported that "in Q4 2017, U.S. home inventory decreased by 10.5%. That is the biggest drop we've seen since Q2 2013."
The drop in inventory levels in the Charlotte metro region was even greater in the 4th quarter 2017... essentially double the national rate at 21.1%. In Mecklenburg County, which includes the cities of Charlotte, Pineville, Matthews, Mint Hill, Davidson, Huntersville, Cornelius, the drop in inventory was even greater at 22.7%.
In Union County, NC inventory dropped by 13% in the 4th quarter (still higher than the national average). In neighboring York County, SC, inventory dropped 21.7%.
So is this a good time to sell your Charlotte area home if you've been thinking about making a move in 2018? Absolutely! Demand for your home is very strong right now while your competition (other homes for sale) is at a historically low level. Demand is especially strong for "affordable, starter homes." If you're thinking of selling in 2018 and trading up your home, now may just be the perfect time to do so.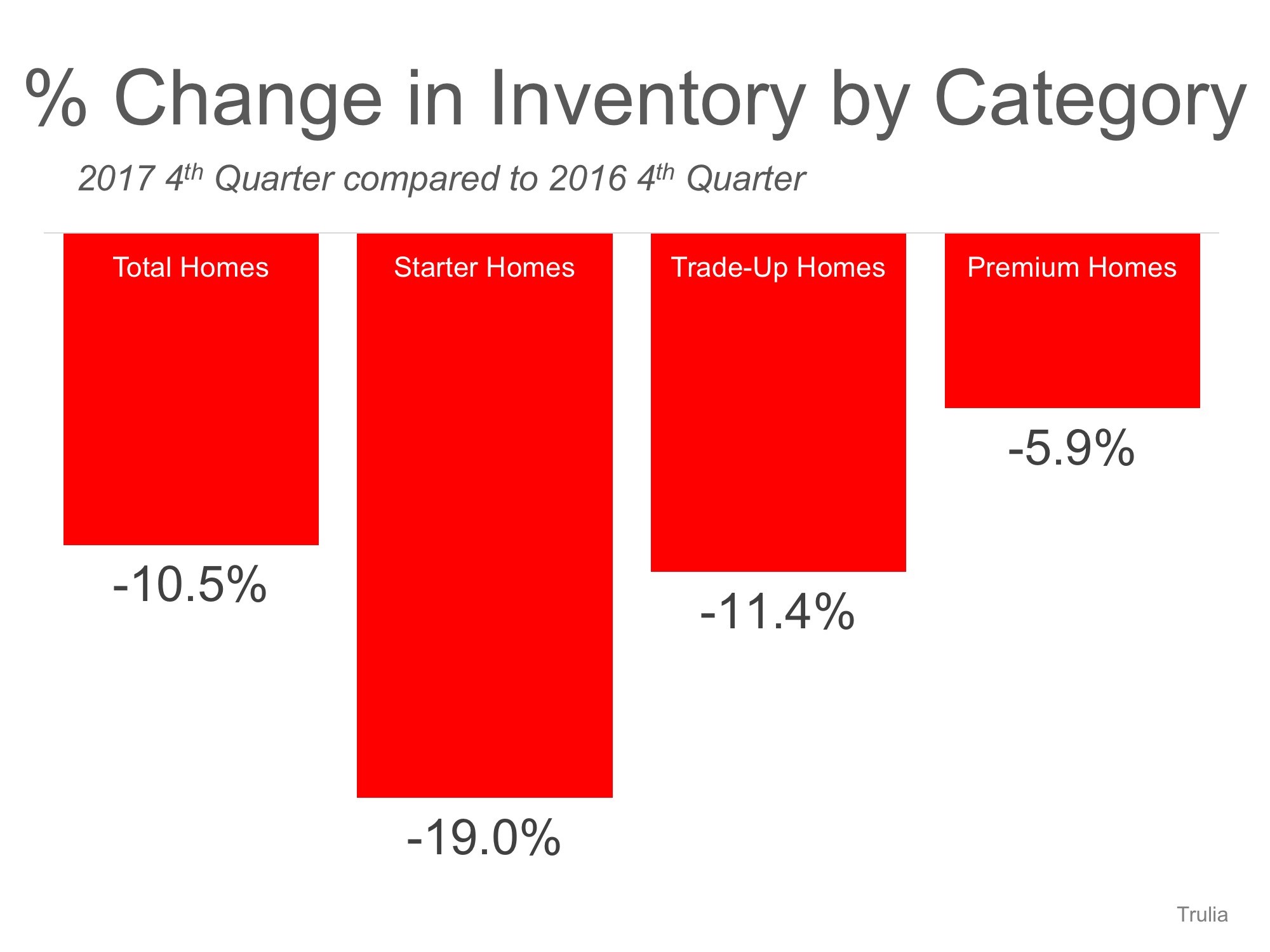 WONDERING WHAT YOUR HOME IS WORTH IN TODAY'S MARKET?