Tomorrow, February 20th, is President's Day. This is one of those holidays where there's often confusion about what is open and what is closed. North Carolina, as a State, is one that does not observe President's Day. So here's a little "cheat" sheet to help you out as to what's open and what's closed in the Charlotte metro area on President's Day:
North Carolina State Offices: Open (but neighboring South Carolina State offices closed).

Courts: Federal closed; North Carolina court system open.

Financial Markets: Financial markets, including the New York Stock Exchange and NASDAQ, closed. The Federal Reserve is closed so even if your bank is open, most items won't be able to processed until the next day.

Banks: Most banks will be closed (but Wells Fargo will remain open in Charlotte area).

UPS and Fed Ex - Open with normal schedule.

U.S. Postal Service: Closed and no mail delivery.

Charlotte/Mecklenburg Schools: Open (as a make-up day); neighboring Fort Mill, SC schools closed.

Charlotte/Mecklenburg City and County Offices: Open.

Charlotte/Mecklenburg Libraries: Open.

Charlotte/Mecklenburg Public Transportation: Regular schedules.

Charlotte/Mecklenburg Trash Pick-Up: Normal schedule.

North Carolina DMV: Open.

Shopping Centers and Retailers: Open (and lots of sales!).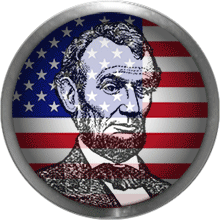 "My dream is of a place and a time where America will once again be seen as the last best hope of earth."
..... Abraham Lincoln
Amazing how these words by Abraham Lincoln have stood the test of time and are as true today, as they were in the 19th Century.
Oh, and by the way, Nina Hollander and Carolinas Realty Partners with RE/MAX Executive in Charlotte are open for business on President's Day.
If you are considering selling or purchasing a home in the Charlotte metro area, I would love an opportunity to earn your business, exceed your expectations, and to prove to you that:
"The Right Broker Makes All The Difference."
Images Courtesy of: www.fg-a.com/presidents-day