Charlotte, North Carolina was just ranked as the 9th most moved-to city in America by United Van Lines. For those of us who live in the Queen City, this does not come as a surprise... we can feel the influx of newcomers every single day.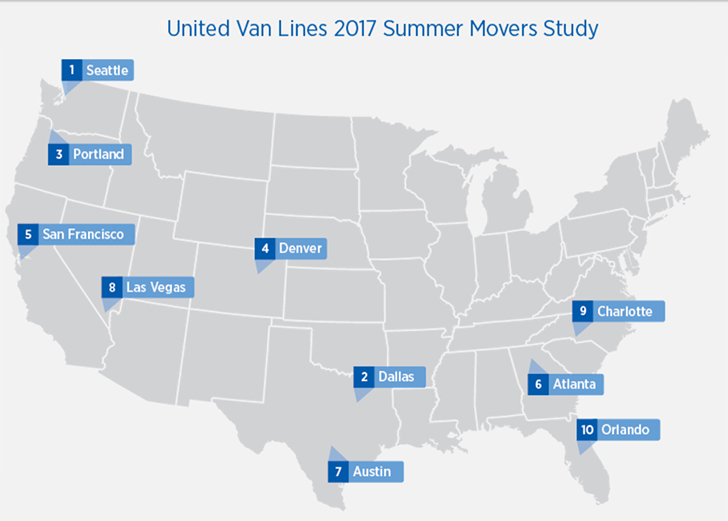 Data courtesy of United Van Lines Movers Study © 2017
Demographic data only available for 2017.
What's causing this migration to Charlotte, North Carolina?

It's Not Just Charlotte... North Carolina Is Also A Top Destination State
Depending on which study you look at... North Carolina is ranked in the top 10 moved-to states. The infographic below using statistics from Atlas Movers shows North Carolina to be the 7th most moved-to state in America. Meantime, United Van Lines ranks North Carolina as the 8th most moved-to state.
Recently released census data for 2017 for population estimates showed that North Carolina enjoyed one of the highest population increases in the nation, growing by 117,000 residents between July 2016 and July 2017. According to the US Census, this makes North Carolina the 5th fastest growing state in the nation with a growth rate that is almost double the national average.
What's causing this migration to North Carolina? According to Michael Stoll, economist and professor in the Department of Public Policy at UCLA: "This year's data reflects longer-term trends of movement to the western and southern states, especially to those where housing costs are relatively lower, climates are more temperate and job growth has been at or above the national average, among other factors."
THINKING ABOUT MOVING TO CHARLOTTE?

REQUEST A FREE NEWCOMER'S PACKAGE TO BEGIN EXPLORING THE REGION & EVERYTHING IT HAS TO OFFER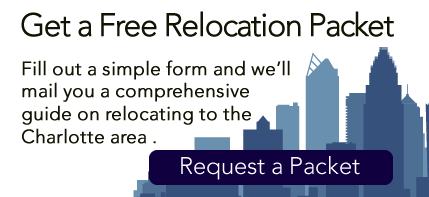 LOOKING FOR A HOME IN THE CHARLOTTE AREA? CAROLINAS REALTY PARTNERS CAN HELP!

SEARCH ALL CHARLOTTE AREA HOMES FOR SALE HERE